Legend
Inspiration
Champion


Michael Jordan is a Champion. As an athlete he is famous for his determination, competitive drive and relentless commitment to excellence. Jordan redefined what it means to be a superstar athlete with six NBA Championships, five NBA MVP awards, two gold medals and countless records. With hard work and a passion to succeed, Jordan showcases that anything is possible. The NBA says:
"By acclamation,
Michael Jordan is the greatest basketball player of all time."
Michael Jordan is an Inspiration. Off the court, he is known for his iconic Jordan Brand and his groundbreaking endorsement partnerships. Nike's Air Jordan sneakers were introduced in 1984 and remain popular today. He also starred in the movie Space Jam and is the focus of the Emmy Award-winning documentary miniseries, The Last Dance.
Continuing to break barriers, Jordan is the first former player to become the majority owner of an NBA franchise.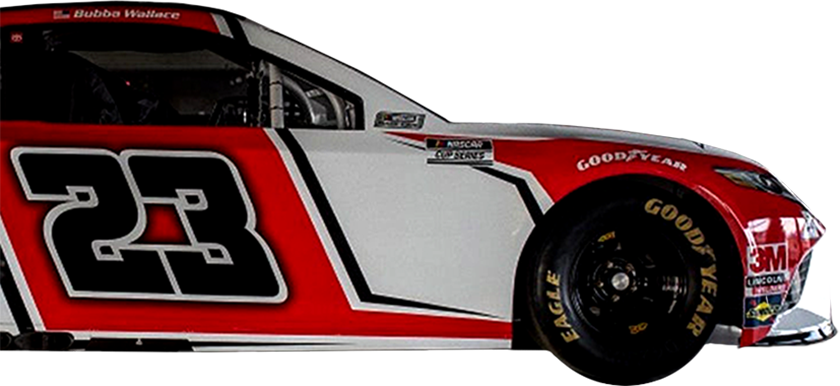 In 2020, he launched NASCAR's 23XI Racing, and is the first Black majority owner of a full-time race team in NASCAR's Top Series in 50 years. 23XI Racing is dedicated to more than just winning. Their driver, Bubba Wallace, has been the face of social change in NASCAR. He was the first Black driver to win a NASCAR race in 50 years, and was instrumental in getting the Confederate flag banned from racetracks.
Michael Jordan is a Legend. He was first featured on the Wheaties box in 1988 and has appeared 19 times - more than any athlete. Now, over 30 years since his first Wheaties box, Jordan's legacy of greatness continues to inspire generations of fans.
"I want to be the bridge for the next generation."

Michael Jordan is dedicated to giving back. He serves as Chief Wish Ambassador for theFoundation, and has raised more than $5 million for them. He builds medical clinics in his home state of North Carolina. In June 2020, in the wake of protests following the murder of George Floyd he announced a new initiative to fight for a better, more equal future through his and Jordan Brand's 10-year, $100 million Black Community Commitment. Michael Jordan is a symbol of excellence and an inspiration to people around the world. He's a living example of the hard work and commitment to others that it takes to be a true Wheaties champion.